OLD PALMERIANS' TIES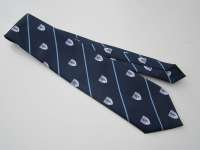 I am pleased to inform members that the Association now has a new batch of ties available for purchase at the very reasonable price of £11 each. This price includes postage and packing.
If you have lost or mislaid your Old Palmerians' tie, or if you still have one and it is looking rather dog-eared and is not a fashionable shape, you can purchase one by sending to me at
19 Gilmour Rise,
Billericay,
Essex
CM12 9NB,
your name and address and a cheque for £11, made payable to: 'The Old Palmerians' Association'
John Sach
01277 623606
---
"300 YEARS OF PALMER'S"
If you would like to have further copies of the anniversary book, they are
available at £5 each. Please contact RHunwick@Palmers.ac.uk to order a copy.